Dr. Danziger has a dedicated and loyal staff experienced in every aspect of dental care. Dr. Danziger's practice provides family dental services for all ages.
Henry K. Danziger, DDS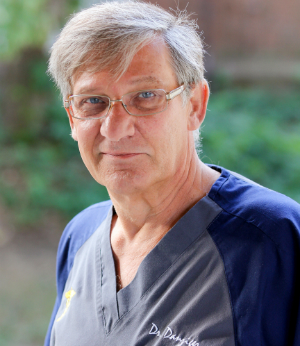 Dr. Danziger has been servicing the Naugatuck valley community for over 20 years. Dr. Danziger graduated from the University of Connecticut with a Bachelor of Arts and Sciences degree and then with a Master of Science degree in genetics and cell biology. Dr. Danziger received his doctoral degree from New York University School of Dentistry. Dr. Henry Danziger thoroughly enjoys servicing his patient's dental needs and his knowledge and skill have been recognized nationally and locally. Dr. Danziger's dental practice has been awarded the #1 Dental Office in the Naugatuck Valley, CT area. Please take a moment to see Dr. Danziger's patient reviews.
---
"My staff and I are absolutely committed to giving our patients the very best care and positive experience everytime they visit the office."
---
– Dr. Danziger
---
Matthew Kerr, DDS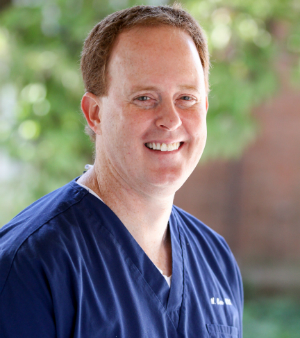 Dr. Kerr has been practicing dentistry since 1999. Originally from Long Island , New York, he received his Biology Degree from the University of Notre Dame and his DDS from SUNY Stony Brook. At Stony Brook Dr. Kerr received multiple awards including induction into the OKU dental honor society for top members of the class. As chief resident of Jamaica Hospital in Queens, New York, Dr. Kerr focused on complex comprehensive dental care, which he continues to enjoy. He is an ADA/CSDA member and currently resides in New Milford, Connecticut with his wife and son. Dr. Kerr enjoys playing guitar as well as hiking the national and state parks.
---
Beth Bureau, DDS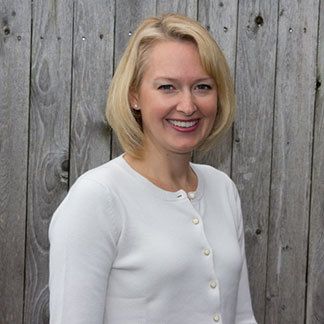 Dr Beth Bureau has been practicing with our team since 2006. Beginning her career in dentistry as a hygienist after attending the University of New Haven, she later obtained her Doctorate of Dental Surgery from New York University. She grew up in West Haven and now lives in close-by Orange.
In her time away from the office, she enjoys gardening, painting, hiking, visiting the local nature centers, restoring antique furniture, and playing soccer and baseball with husband, Jeff, and two children, Jackson and Emilia. Their home wouldn't be complete without their dog, Penny, a cockatoo named Molly, and a turtle named Koby. Dr Bureau also volunteers time in the clinic teaching students at the University of New Haven Dental Hygiene School. She goes to local schools to teach children the importance of oral health.
---
"I believe that education is an ongoing commitment. It is essential to stay abreast of new procedures and products that will help me improve my patient care."
---
– Dr. Bureau
---
Meet our Staff
Our dental team is here to take care of our valued patients. If you need anything at all, please feel comfortable to ask. Every member of our staff is an essential part of our team. Together we work hand in hand with the doctors for our patients to ensure the best possible dental care and comfort for you.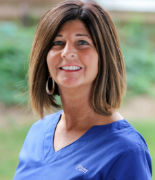 Pam Marinelli is a Registered Dental Hygienist and has been providing preventative hygiene care to our patients since 2001. Pam graduated from the University of New Haven with a Bachelor of Science Degree. After 20 years of practicing, Pam is still passionate about her patient's dental health and particularly enjoys working with children. Please take a moment to see the wonderful comments Pam's patients say about her.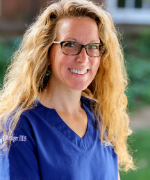 Jen Russo is a Registered Dental Hygienist and has been providing preventative hygiene care to our patients since 2000. Jen is a graduate of Tunxis Community College. She is a member of the American Dental Hygiene Association and enjoys mentoring future dental hygienists. Jen Russo's patients say "she is thorough, enthusiastic and educational." Please take a moment to see all the wonderful reviews from Jen's patients.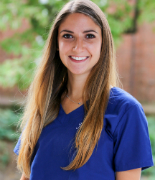 Jessica Nadeau is a registered dental hygienist and has been providing preventive care to our patients since 2011. Since earning her BA of Science from Fones School of Dental Hygiene, University of Bridgeport, Jessica prides herself on creating a comfortable atmosphere for her patients while providing oral health education. In her free time she enjoys hiking, with her husband and dog, Lucy. They are also avid "foodies" so and are always looking for new restaurants to try!